You Put Leslie On the Path to Success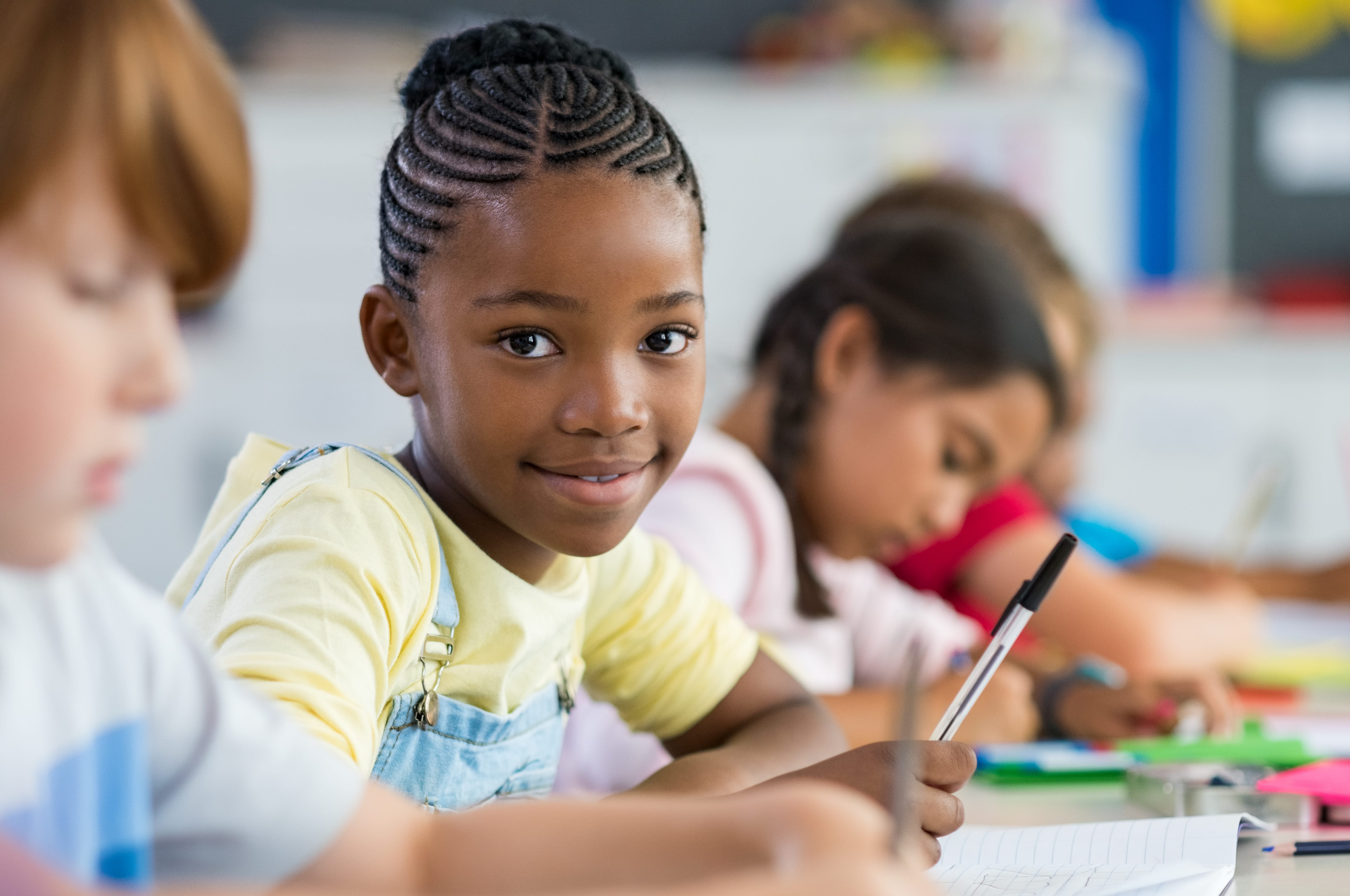 At just 6 years old, Leslie was already struggling with school. She wasn't doing her homework or following instructions from her teachers. Once she started attending the After School and School-Age Summer Camp Programs at the Volunteers of America Children's Center she was able to turn everything around.

VOA's Children's Center offers a high quality, academically enriched After School Program for children 6 through 12 years old. In addition to educational support and prosocial activities, the After School Program provides health and wellness services for the children. VOA's School-Age Summer Camp Program is offered in July and August to reduce summer learning loss, which can have a particularly strong effect on children from economically disadvantaged households. When you support these programs, you are helping to provide early childhood education in a nurturing environment for students like Leslie.
VOA's After School Program utilizes organized activities and academic assistance to help students develop healthy learning habits while allowing them to explore other areas of study that would be of interest, such as science, arts & crafts, or music, to keep students engaged. "We encourage creativity and allow kids to act on their spontaneous ideas so they can enjoy learning," the After School Program Manager explains.

The Children's Center staff worked one on one with Leslie to help her find an aspect of school that she could enjoy. During this exploration Leslie found that she had a passion for music, particularly playing the piano. She couldn't wait to get to the Children's Center to play but she was only allowed after she had completed her homework each day. "She used to be indifferent, but now Leslie is more diligent about academics because she found something to motivate her," says the program manager.

Soon Leslie was working with VOA staff on piano lessons daily at the Children's Center. Her music teacher at school was impressed at her newfound skill despite not even playing an instrument a year ago. Leslie's rapid development on piano was a huge boost to her self-confidence and self-esteem. She has worked on her grades throughout elementary school and has become a straight-A student in the process. Her newfound interest in music even inspired her to audition for the School of the Arts to attend high school.
Over the past six years, Leslie has been one of the Children's Center's most consistent attendees. She takes her responsibilities very seriously and over time became a role model for others; even volunteering to read to the EPK and UPK students when she is dropped off early from school.
Now 12 years old, this is Leslie's last year in the VOA After School Program. The staff will be sad to see her go but they know she has worked hard to improve her opportunities going forward. Thanks to your support – her future looks bright.
The VOA Children's Center is the largest community based organization providing Universal and Expanded Pre-Kindergarten programming in the City of Rochester, serving 279 preschoolers every day. More than 80 youngsters aged 5-12 participate in VOA's After School and Summer Programs.
Sometimes we change the names of the people you have helped to protect their identity and respect their privacy.